Quite often we have customers come to us with an idea for a material or product that – they fully admit – they are not sure how to create. Fortunately for them, we have industry-renowned engineers, technicians, scientists, and consultants from a wide variety of industries, whose main mission is to develop & refine processing solutions.
Our R&D team works on assignments ranging from small scale projects that typically take a week or less to larger research or development projects that may include patent searching, brainstorming sessions, and intellectual property agreements.
What is AVEKA's typical scale up process?
Typically, projects will start in AVEKA's R&D department to determine feasibility with lab-scale equipment. If successful, a pilot-scale trial is conducted and then moved to the engineering department to optimize for full-scale production. The process can take anywhere from a month to a year or more, depending on the number of trials and the overall complexity of the project.
Our R&D team was faced with a unique challenge
Recently, a customer came to us with an idea for an entirely new product in the food, beverage, and nutraceutical industry. They had no idea of its feasibility, and thus were in need of our R&D department to come up with a viable solution. We were presented with a 25% solid wet cake, consisting of edible seeds.
The client wasn't sure how to dry the product without damaging the heat sensitive feed, but knew it needed to be in the 1.5% final moisture range. Since it was a food grade product, it would need to adhere to strict FDA regulations. It would also likely require smaller packaging once production was fully ramped up.
AVEKA's innovative solution
Considering the sensitivity of the material and the desired moisture content, our R&D team determined that the best method would be to use fluidized bed drying. Fluid bed drying is especially great for wet cakes, a material that has been filtered to remove most of the liquid.
This gentle drying technique is an ideal way to evenly dry particulates very quickly since air flow is able to completely surround individual particles. The batch process of the fluidized bed also allows time and temperature to be varied depending on the physical properties and constraints of the materials.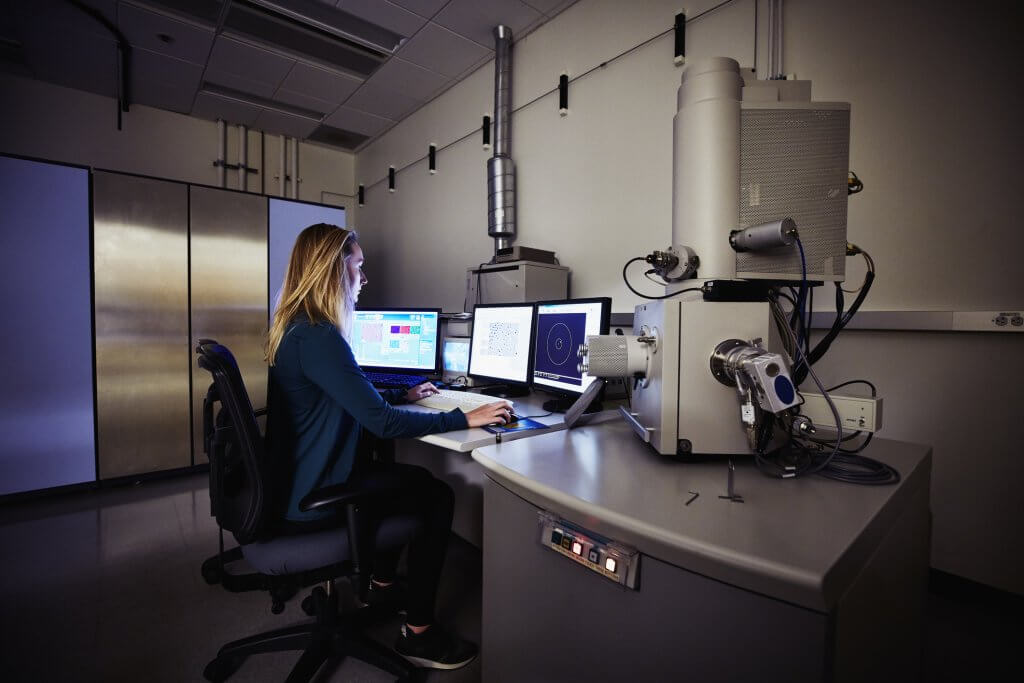 The R&D process for this project took place across three stages:
1 .  Testing small batches for the ideal outcome
The client was on site at our AVEKA Headquarters in St. Paul, MN while we tested with lab-scale, 1-pound batches of the wet cake material. We adjusted air flow and temperature until we determined the optimal settings for reaching our desired product output.
2 .  Pilot-scale testing on the production equipment
The next trial was conducted at our production facility, AVEKA Manufacturing in Fredericksburg, Iowa. The client was again on site while we tested with pilot-scale, 100-pound batches of the wet cake material. Our R&D team remained on to assist with the transition to production, while our quality department stepped in to help develop sampling procedures specific for the customer's requirements.
3 .  Drying full-scale production batches
Now that our process was in place, our engineering and production teams will continue to optimize the process for ongoing production.
Our client was very pleased that we were able to successfully dry full 250-pound batches in under 50 minutes, without compromising the material's structural integrity. While the initial shipments were packaged in bulk super sacks, the client decided that 50-pound bags were easier to handle and AVEKA was able to accommodate that request.
Research and develop your materials with AVEKA
Whether you need a slurry dried, a specialty coating, or a highly engineered particle, we have the technologies, processes, and manufacturing capabilities to provide you with the ideal solution. Our team will oversee your project from start to finish to ensure your products are developed and produced to specification every time. Contact us today to get started.