Our AVEKA Inc. facility in Woodbury, Minnesota has recently completed a brand-new production suite dedicated to the unique needs of our customers in the Personal Care & Beauty industry. Now we can quickly and efficiently employ a wide variety of specialized processing technologies to blend, coat, agglomerate, dry, and screen our customers' engineered particles, all in one convenient location.
What processing services will this affect?
This new production suite features several different dedicated processing services, ranging from blending and milling to classifying and particle coating. With that said, the following personal care-specific services have benefitted the most.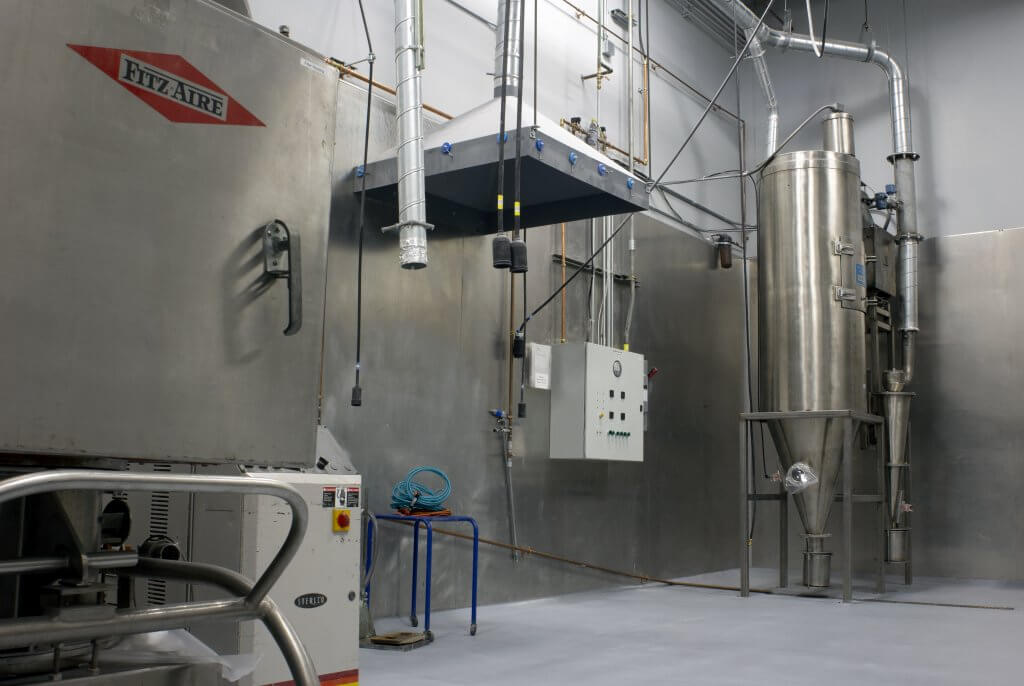 Fluid Bed Drying
One of the core technologies in our production suite is a pilot-sized fluid bed dryer that can be used to gently evaporate moisture from carefully crafted particles. Gentle drying or cooling of particles while floating on an air-fluidized bed has become a method of choice for the delicate, agglomerated particles often encountered in the cosmetic industry.
With products meant for use on the skin, a low moisture content is vitally important in order to prevent dangerous microbial growth. In addition, dry powders are much easier to transfer and dose than wet, clumped materials.
Our fluid bed dryers are all set up to be easily adjusted to meet specific product requirements. Whether you require a fragrance or coloring component, we can handle your request with product-dedicated filter bags and custom sanitization procedures.
R&D and Lab-Scale Testing
Since personal care and cosmetic products often involve particularly high-value materials, we are able to utilize our small R&D- and pilot-scale equipment to proof processing concepts and new ideas.
Characterization Service
Our Characterization Lab provides the much-needed service of measuring important product characteristics such as moisture content and particle size. We can also arrange for microbial testing to guarantee independent quality control.
What personal care & cosmetic products is this suite ideal for?
AVEKA's personal & beauty care suite is ideally suited for products such as:
Makeup
Hand soaps
Body washes
Skin moisturizers
Deodorants
Shampoos & conditioners
Toothpaste
Lipsticks
And more!
Contact AVEKA today for your personal care & cosmetic product needs
From encapsulation for essential oils to vibratory screening of organic powders for cosmetics, we understand the stringent quality and cleanliness requirements that are demanded in the industry. For over 20 years, AVEKA has helped deliver better particle solutions for personal and beauty care applications. Contact us today to discuss your project.