Particles and powders are present all around us. They exist in almost every industry, including cosmetics, food and beverages, microelectronics, aerospace and automotive, and industrial materials to name a few.
Businesses run into particles all the time, but often don't have an internal team in place with powder processing experience and capabilities. Particle technology is a very niche branch of chemistry and material science, one that requires highly specialized equipment, expertise, and technical processes.
Do you have powdered materials that need drying, mixing, coating, classifying, or a reduction in size? If so, then you need particle processing services.
But what if you don't know exactly what you need? That's where a skilled research and development team comes into play.
What is particle processing R&D?
R&D stands for research and development, and these groups typically consist of engineers, technicians, scientists, and consultants from a variety of different educational backgrounds, disciplines, and industries. Particle processing R&D projects may include brainstorming sessions, process development, lab-scale trials, and intellectual property (IP) development.
R&D can be rather difficult and time-consuming. Much of the time, the ideas and trials do not fully work. While finding innovative solutions to complex problems is a difficult process, that doesn't make it any less necessary. Most things worth doing aren't easy.
No doubt you've done your market research. You know there's a demand for the product you aim to make. If you don't create it, someone else will. Good particle processing R&D is one of the first steps toward any successful new product.
What particle processing R&D options are available to you?
When it comes to particle processing R&D, there are three main routes you could take.
1. Hire internally
Your first option is to keep your R&D entirely in-house. Depending on the size of your team, this could mean hiring one experienced individual or a small team of specialists. An internal R&D team would know all the ins and outs of your business and you wouldn't have to worry about trade secrets or IP disagreements.
Unfortunately, this is by far the costliest option. Your average R&D specialist will get paid an annual six figures, not to mention all the additional laboratory equipment they'll need. This will also require a lot of time for training and setup, which you may not have.
2. Go to a university
Many universities across the country (and internationally) offer R&D services in various departments. Going the educational route is a good way to gain access to some of the brightest minds the research field has to offer.
Unfortunately, depending on the university you choose, the time seals and results may be more inconsistent than you'd like, as the bulk of the work may be handled by far less qualified individuals. They may also demand the rights to the IP, which is something your company may not be willing to agree to.
3. Choose a specialty toll processing company
Your final option is to take your business to a private, 3rd-party specialty toll processing company. Think of these as the best of both worlds, as they offer the most benefits with the least number of drawbacks.
Specialty toll processing companies attract top-tier talent and have a wealth of resources and specialized equipment available to handle almost any scope of work. They are also great problem-solvers, with the ability to bring solutions and expertise to the table from multiple industries.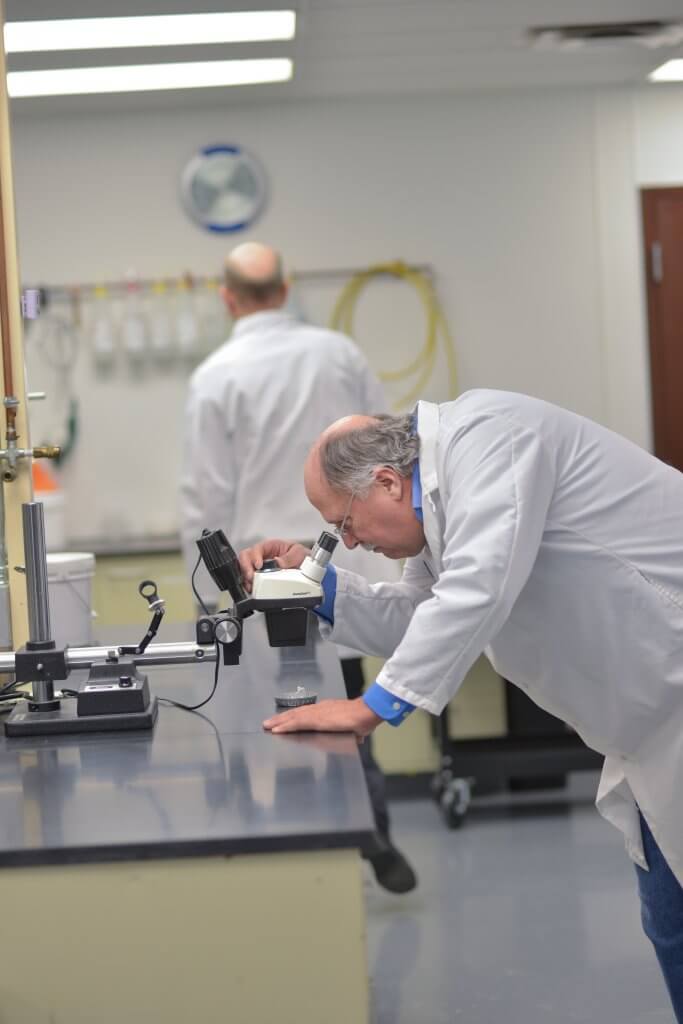 What you get when you work with AVEKA
At AVEKA, we pride ourselves on doing things differently. By that, we mean we:
Initially determine if what you're asking for is physically possible and if it's something we can do.
Provide you with a dedicated project manager to get the technical conversation going and become an advocate for your project through every phase.
Put an NDA/CDA in place (if desired) because we're sensitive to your IP and trade secrets.
Follow up each delivery with a technical call to go over any questions you may have and set the stage for your next steps.
Offer a formal writeup of every project, because we believe in being transparent and sharing our work.
Keep your goals in mind and remain in close cooperation.
Present you with potential scale-up options to consider.
Contact AVEKA to discuss your particle processing R&D needs
While your materials and expectations are unique, chances are we've successfully delivered on similar projects in the past and can do it again. We have over 25 years of experience and take pride in finding innovative solutions to complex problems. Contact us today for a feasibility assessment.