From microchips to lithium-ion batteries and everything in between, there is certainly no shortage of microelectronics production going on in the world today. Whatever your battery or microelectronic production needs, AVEKA is equipped to provide your material size reduction, classification, and packaging services to get the job done right.
Common materials and components
Microelectronic components consist of many of the same elements that are found in normal electronic design, such as transistors, capacitors, inductors, resistors, and diodes, amongst others. These components are typically made from semiconductor materials such as silicon, graphite, carbon, and specialty ceramics, as well as inorganic substances like alumina and other metal oxides.
AVEKA has over 20 years of experience in the battery and microelectronics industry and three facilities that specialize in processing these types of materials. This ensures that your components will always meet the most stringent quality and regulatory requirements in the industry.
Why choose AVEKA for your battery & microelectronics processing needs?
While some businesses would prefer to purchase their jet milling equipment, there are several reasons why this might not be the most efficient and cost-effective choice for your application. When you choose AVEKA as your toll manufacturing partner, you get the following benefits: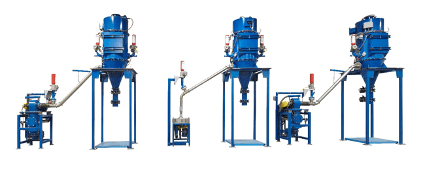 1. We can meet very specific particle sizes
It's one thing to reduce the size of your material, but it's another to avoid a wide and random particle size distribution. That's why AVEKA uses its jet mills in conjunction with its air classification systems to meet very specific and narrow target particle sizes in the 1–75-micron range. Also, larger incoming materials with a starting size of ¼ inch or more can be pre-crushed with either our jaw crushing or hammer milling equipment.
2. We are well equipped to handle fine particles
Even if you have the best jet milling equipment on the market, the rest of your facility may not be prepared to handle these ultra-fine particles. Particulates of this size can create significant dust containment challenges if left unchecked, which is why AVEKA has the air filtration and ventilation systems in place to ensure employee safety and minimal product loss are achieved.
3. We will do it safely and correctly
While AVEKA does not typically deal directly with hazardous materials, many semiconductor materials are inherently combustible. AVEKA has jet mills that are equipped with explosion suppression systems and are handled by trained and certified professionals to ensure your project is produced safely and correctly every step of the way.
4. We can produce a much higher output
AVEKA has the state-of-the-art facilities, specialized equipment, and expert staff working around the clock to ensure your supply chain deadlines are met and your output is maximized. Once lab-scale testing is complete, we can ramp up to full-scale production right away and fill anything from a single super sack to multiple truckloads with the microelectronics materials you need.
How can we help you?
AVEKA can assist you by custom engineering and manufacturing particles to fit your specific battery and microelectronic production needs. Contact us today for a feasibility assessment.