AVEKA is a toll manufacturer that offers food-grade and industrial liquid blending services. Contact one of our experienced representatives today to learn how we can create your custom homogeneous mix.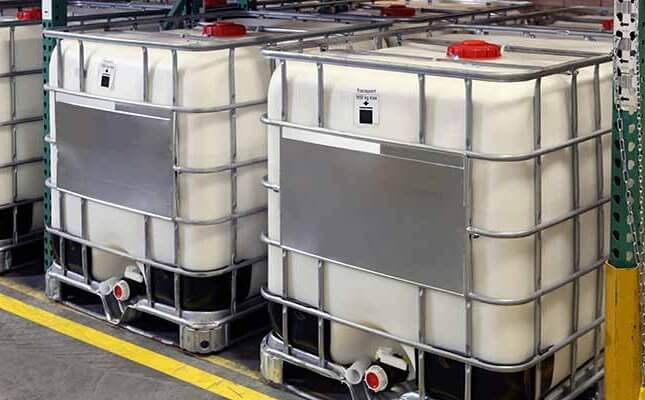 Process
What is Liquid Blending?
Liquid blending is the process of incorporating liquid or dry feed material into a liquid slurry. Multiple tanks that range from 190 liters up to 9400 liters are available for food grade and industrial liquid blending needs. These tanks offer the manipulation of a heterogeneous product into something homogeneous. High-shear mixing can be added to disperse an ingredient into a continuous product that would normally be immiscible. Certain units have HMI (Human Machine Interface) panels with a programmable logic controller that give visibility into the mixing process and allow data collection points.
Liquefying is another option available for liquid blending. The liquefier allows the product to dissolve and disperse efficiently and completely by creating a vortex within the equipment causing the material to evenly distribute. Jet cooking is another option that generates a high-shear stress that blends the liquid slurry to create a pressurized blend of the two materials.
Capabilities and Equipment Specs
Stainless Steel Processors

Multiple tanks ranging from 190 liter capacity up to 9400 Liters
Jacketed processors for both heating and cooling capabilities
Heating capabilities up to 120° C with cooling at 15°C
Chilled water also available for cooling

Two Jet cookers 

Temperatures range up to 160° C
Retention time from 2 minutes up to 20 minutes
Tri-Blender

One, F3218MD

Dry ingredient capacity: up to 1045 kg/min.

Two, F2116MD

Dry ingredient capacity: up to 23 kg/min.
Pre- and Post-Processing Capabilities:
Programmable logic controller interface to regulate and monitor the product
High-shear mixing, liquefying and bead milling
Multiple augers for product transfer
Data trending
Multiple packaging options
Analytical capabilities
Factors to Consider
How will the incoming ingredients be packaged?
Is heating or cooling needed and what are the temperature limits?
Is a pasteurization step required?
What data points are critical to the product?