AVEKA's ball milling services can reduce the particle size of your powders and provide a precise distribution.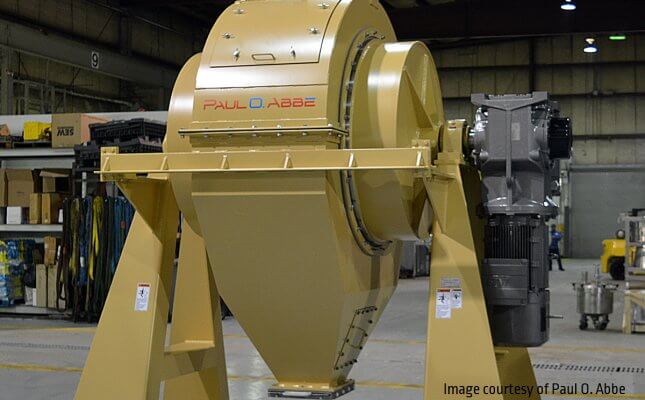 Process
What is Ball Milling?
Ball milling is a size reduction technique that uses media in a rotating cylindrical chamber to mill materials to a fine powder. As the chamber rotates, the media is lifted up on the rising side and then cascades down from near the top of the chamber. With this motion, the particles in between the media and chamber walls are reduced in size by both impact and abrasion. In ball milling, the desired particle size is achieved by controlling the time, applied energy, and the size and density of the grinding media. The optimal milling occurs at a critical speed. Ball mills can operate in either a wet or dry state. While milling without any added liquid is commonplace, adding water or other liquids can produce the finest particles and provide a ready-to-use dispersion at the same time.
Grinding media comes in many shapes and types with each having its own specific properties and advantages. Key properties of grinding media include composition, hardness, size and density. Some common types include alumina, stainless steel, yttria stabilized zirconia and sand. Ball milling will result in a ball curve particle size distribution with one or more peaks. Screening may be required to remove over or undersized materials.
Capabilities and Equipment Specs
(5) 200 gallon Ball Mills – ceramic lined, dry
(1) 100 gallon Ball Mill – ceramic lined, wet
(2) 60 gallon Ball Mills – ceramic lined, dry (1 with temperature control)
(1) 25 gallon Ball Mill – ceramic lined, dry or wet
Jar Rolling Mills – ceramic and steel, lab scale
Dry and Wet milling capabilities
Wide variety of milling media available
Factors to Consider
What is the final desired particle size?
What is the particle size of the starting material?
Is the material sensitive to heat or combustible?
What is the maximum allowable temperature during milling?
Is the material abrasive?
Is the material friable?