Prilling, also known as melt spraying, spray congealing, and melt atomization, is the process of atomizing molten liquids or mixtures and cooling the resulting droplets to form small, spherical beads, known as prills.
The real beauty of this process is its capacity to blend these highly uniform, free-flowing powders with a wide range of additives such as pigments, flavors, and vitamins to create a truly custom-engineered product. Whether you require taste-masking for a nutraceutical tablet, exfoliant for a cosmetic product, or a lubricant for a chemical application, the possibilities that prilling provides are virtually limitless.
The problem to be solved—enter prilling
A customer approached AVEKA requesting help in producing a proprietary blend of food-grade lipids (also known as fats) for a nutraceutical application. The starting material was a solid drum of wax-like material. The end product needed to flow at room temperature and have the ability to be mixed into other raw ingredients.
Here were the requirements:
Flowable, dust-free powder that could be mixed with other powders.
Smaller than Pastilles to ensure proper mixing
Round, not flaky, so the material would pour
Proper encapsulation of the flavoring
The AVEKA team recommended prilling as the ideal solution.
Creating an encapsulated flavor prototype
The first step was to evaluate the customer's formulations for prilling at our AVKEA Inc. lab facility in Woodbury, MN. After a thorough evaluation, we found that some formulations proved to be too viscous for prilling while others had too high of a loading that caused the flavoring to settle out of the samples. Our Laboratory Scientist then optimized the formulations for processing.
Once formulations were optimized, feasibility prilling trials were conducted. We processed several lab-scale samples for the customer, using a pressure pot single-fluid nozzle system, at roughly 2–5 lbs. per sample. The customer then evaluated the samples and chose which formula would move on to production at our Cresco Food Technologies Facility.
After receiving the raw ingredients, the Cresco team set up a preliminary test run on the production setup. The wax-like material was placed in a jacketed tank to melt and the other ingredients were added to the molten mixture.
They then used the same nozzle setup and prilling chamber to produce a 300 lb. sample of the desired formula, which now encapsulated the flavoring. The customer evaluated the sample one last time and determined it was ready for a large production run.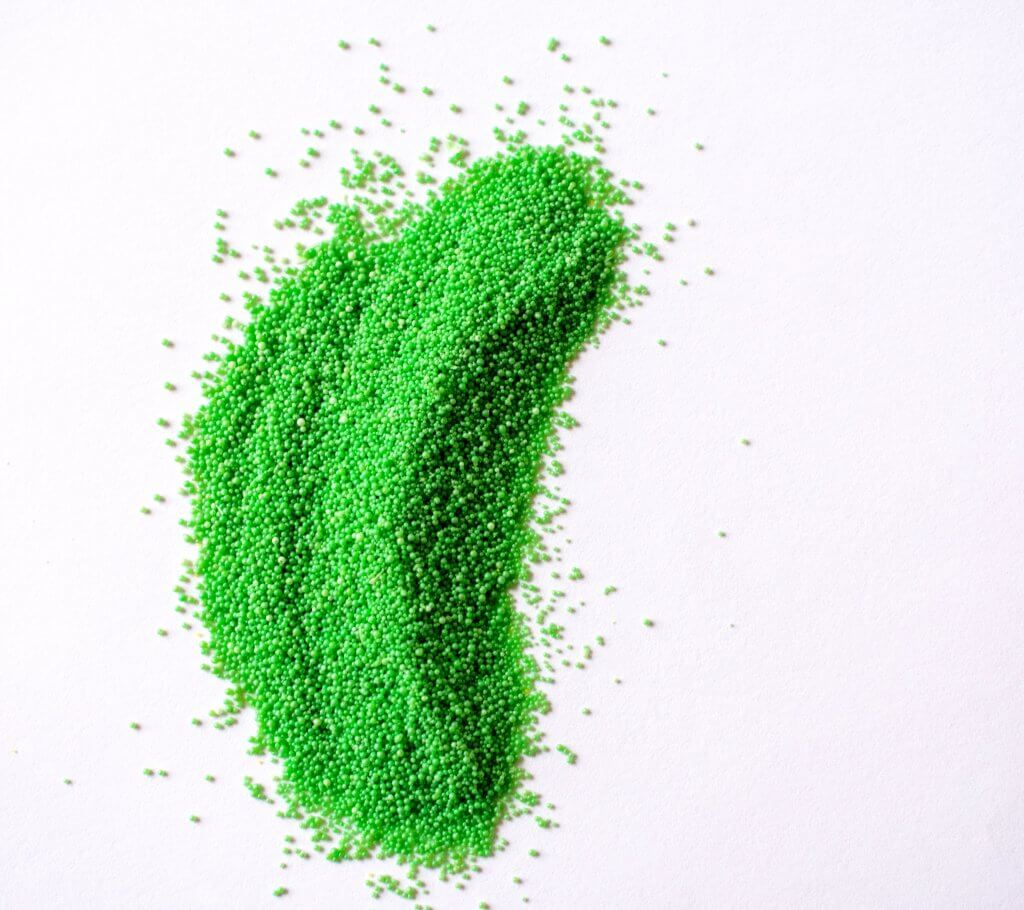 The production scale process
All the raw materials were added to the melt tank and pumped into a 750-gallon reactor where they were agitated. The molten liquid was then pumped through a recirculating loop to keep the lines clear and hot.
A T-valve off the recirculation line fed our single-fluid nozzle system, allowing us to target a tight 300 micron mean particle size. The material was then atomized into our nitrogen-purged tower and pneumatically conveyed to our packaging system.
Before packaging, the material needed to pass through a screener and then a magnet trap as part of our quality control. The product was sealed inside poly bags before being additionally packaged into 10 kg boxes, metal detected, and palletized for safe shipping.
After several years of successful manufacturing and sales, the product had reached maturity. As a way to provide a fresh offering, our client requested that AVEKA develop a new version that would encapsulate other flavorings. Our R&D facility was happy to help with the next generation product.
What can AVEKA create for you?
We are a full-service toll processing and research & development company that excels in custom-engineered particle technology. Our prilling/melt spraying capabilities can turn your solid, unwieldy materials into the fine, free-flowing powders you need. Contact us today and our team will oversee your next project from start to finish.